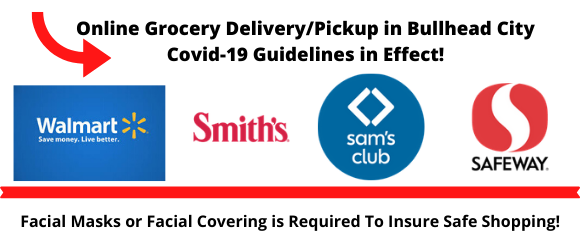 Your Bullhead City Shoppers Guide
Sam's Club Grocery Pickup Service Review:
Our Mystery Shopper's attempt at Using Sam's Club's Grocery Pickup Service went like the first attempt. Parked outside in the Pickup Area for 20 minutes or more deciding something wasn't working.
Sam's Club pickup is a free service that lets you shop your club and pickup your order, all without you having to leave the car. Shop online via the Sam's Club app. When your order is ready, just head to the club and check in via the app by texting the letter "A".
Below we have the iphone screen text messages confirming our Mystery Shopper's 2 (two) curbside groceyr pickup experiences at Sam's Club, located at 600 Hwy 95, Bullhead City. However we're not picking on Sam's Club - this is not a "Gotcha" job, but in the age of the coronavirus we are using this as a learning moment.
We are not living in "normal times" - we are all in this together. Today the most important thing is Safety. We want to do what we can to minimize the spread of the covid-19 virus. This let's us know that our Mystery Shopper Program is working and we have decided to expand our Mystery Shoppers Program. Details are below.
When informed of the 2nd Grocery Pickup Service problem the Pickup supervisor and staff were very courteous and apologetic. Your health and well being is Sam's Club top priority. Sam Club associates are cleaning and sanitizing according to CDC guidlines. Employees were all wearing masks. Note: Sam's Club has removed quailty limits on all items, including protective items like masks and glove. And yes our Mystery Shopper will be returning to Sam's Club and visiting all our local businesses in Bullhead city.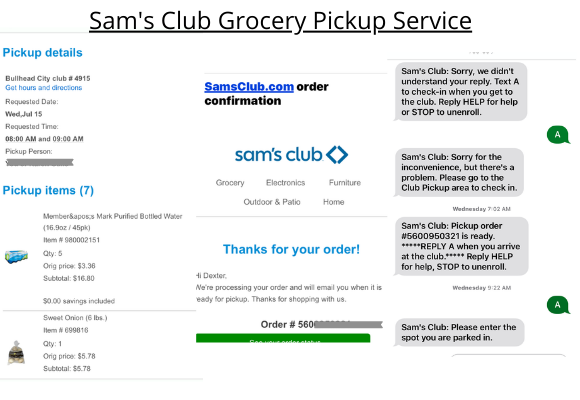 Local Grocery Pickup or Delivery Stores in Bullhead City
Recruiting Mystery Shoppers