d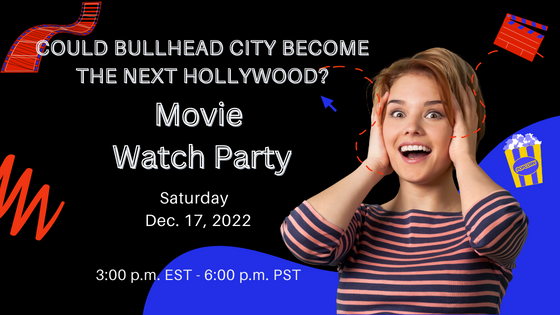 Hollywood is coming to Bullhead City!
- Fullscreen - Desktop View -
Register your local business with Arizona film and Digital Media - Click Here!
Did you happen to read or hear the news that new tax breaks in Arizona for film productions go into effect in January, according to a story by Kim Passoth of Las Vegas (Fox 5), Arizona Film and Digital Media is pushing the entire state as a film destination. They are pushing Arizona and Bullhead City as a cheaper option than California.
The goal of Arizona Film and Digital Media is to make Bullhead City more attractive to production crews which would generate revenue for the city and ultimately the state.
You can submit your name as an actor or extra, or a location, prop, or other services to potential filmmakers to the Arizona directory, visit their website. Only people with an Arizona address can join the Arizona network. Nevada has a similar directory.
With the new tax breaks coming and low or no permit film fees, could Bullhead City become the next Hollywood?
Join us Saturday, Dec. 17 at 6:00 p.m. for our Amazon Watch Movie Party and join in on our chat and give us your feedback on Bullhead City going Hollywood. Our feature film is Dead Bullet. Dead Bullet was released in 2018 and filmed here on location in Bullhead City and Laughlin.
Amazon Movie Watch Party
Saturday, December 17th, 2022 - 6:00 p.m.
- Fullscreen View for Desktop -
What is Prime Watch Party?
Prime Video Watch Party allows you to invite up to 100 friends and family to share any prime video from their huge video collection. We are inviting the first 100 individuals to join us for our Prime Video Watch Party to watch Dead Bullet and chat about our topic - Could Bullhead City become the next Hollywood. You will need a Prime membership account to join the Watch Party. With your Prime membership you will be able to watch prime movies, TV shows and all prime content. You can get started by trying Prime Video free trial. Get 50% with your Snap - EBT Card. - https://amzn.to/3FgFhSi
Watch Party - FAQ's
- Click Here -
Watch YouTube Special Edition
Playlist Compilation Mix - Click Here!
---
Watch (Desktop Full-screen) - Click Here!
Mobile View - Click Here!
---
Mobile Notary Service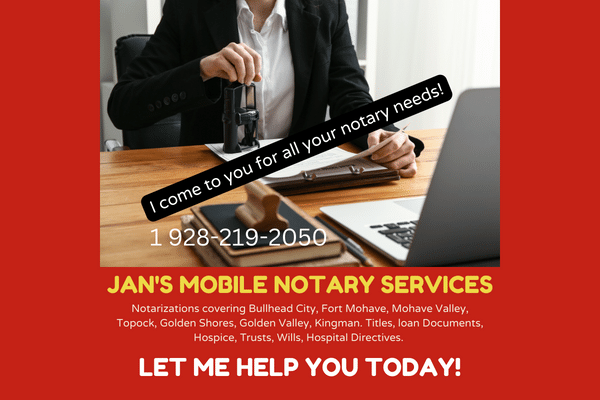 Jan's Mobile Notary Service
---
Take the Challenge!
HealthyWage - Weight Loss Challenges + Cash Prizes - Click Here!
Learn More - HealthyWage Chalenge Rules - Click Here! -