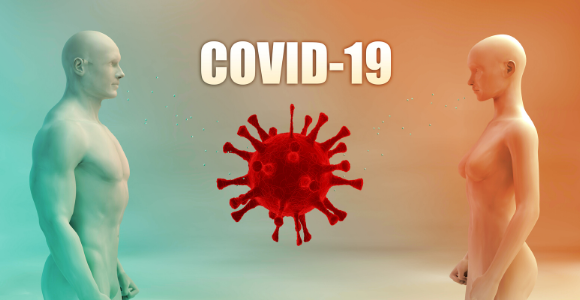 Sex and Covid-19
Texas Medical Association Risk Chart
The Conclusion:
The Texas Medical Association released a chart to break down the risk of contracting COVID-19 with certain activities. The 'Know Your Risk' chart ranks common activities on a scale of 1 to 9. One indicates low risk, such as opening mail or getting restaurant takeout.
Playing golf, having dinner at someone else's house and swimming in a public pool are considered Moderate risks. Hugging or shaking hands when greeting a friend, traveling by plane, working out at a gym, and going to a bar all range within the Moderate-High to High risk category.
Reopening too soon contributed to the surge but as Florida's Gov Ron DeSantis stated young people going to bars were the main culprits and you know, he maybe right. This created the perfect storm for SEX. Young people locked down for 2 months? Then let's throw in the bars, clubs and alcohol. We are not picking on Florida - let's take a look at the Top 4. Come on up to be acknowledge - Texas - California - Arizona - Florida. Ask yourself? What do the states have in common? In fact 31 states in total are seeing surges.
Stephen A. Smith is on the record stating NBA players will violate the "bubble" because they need sex. He says NBA players will break quarantine because they'll be sexually frustrated. Though the quarantine could last as long as three months for teams that make the NBA Finals, wives and significant others will be allowed to enter the bubble a month into the proceeding.
Florida's surge of COVID-19 cases shows no signs of slowing down. The state Department of Heath reported Florida set another daily record Thursday, with 10,109 cases, surpassing Saturday's record of 9,585 cases. That brings Florida's total confirmed coronavirus cases to nearly 170,000 and a death toll of 3,617 (with 67 new deaths reported Thursday).The state has set records. The state allowed bars, restaurants and some theme parks to reopen, and since then cases have spiked.
Can you get the covid-19 virus from sex?
Answer From William F. Marshall III M.D.
According to Dr. Marshall, close contact (within 6 feet or 2 meters) with an infected person can expose one to the virus — whether you're engaged in sexual activity or not.
Did you know the virus spreads by respiratory droplets released when someone with the virus coughs, sneezes or talks. These droplets can be inhaled or land in the mouth or nose of a person nearby. Coming into contact with a person's spit through kissing or other sexual activities could expose you to the virus. People who have COVID-19 could also spread respiratory droplets onto their skin and personal belongings. A sexual partner could get the virus by touching these surfaces and then touching his or her mouth, nose or eyes. In addition, the COVID-19 virus can spread through contact with feces. It's possible that one could get the COVID-19 virus from sexual activities that expose you to fecal matter.
According to many experts, there is currently no evidence that the COVID-19 virus is transmitted through semen or vaginal fluids, but the virus has been detected in the semen of people who have or are recovering from the virus. Further research is needed to determine if the COVID-19 virus could be transmitted sexually.
Some people who have COVID-19 show no symptoms, it's important to keep distance between yourself and others if the COVID-19 virus is spreading in your community. This includes avoiding sexual contact with anybody who doesn't live with you. If you or your partner isn't feeling well or think you might have COVID-19, don't kiss or have sex with each other until you're both feeling better. Also, if you or your partner is at higher risk of serious illness with COVID-19 due to an existing chronic condition, you might want to avoid sex.
It was stated in Dr. Marshall's answer that the safest type of sexual activity during the COVID-19 pandemic is masturbation. Be sure to wash your hands and any sex toys used, both before and after masturbating. You might also consider engaging in sexual activity with partners via text, photos or videos, ideally using an encrypted platform to provide privacy protection.
You do know that there are other ways to create or maintain intimacy with a partner at a distance. It is recommended you can go on virtual dates together, share music you enjoy, write letters to one another or dress up for each other. Be creative.
If you are sexually active with someone outside of your household, consider these precautions to reduce your risk of getting the COVID-19 virus:
Minimize the number of sexual partners you have.

Avoid sex partners who have symptoms of COVID-19.

Avoid kissing.

Avoid sexual behaviors that have a risk of fecal-oral transmission or that involve semen or urine.

Use condoms and dental dams during oral and anal sex.

Wear a mask during sexual activity.

Wash your hands and shower before and after sexual activity.

Wash sex toys before and after using them.

Use soap or alcohol wipes to clean the area where you have sexual activity
What you should know about COVID-19 to protect yourself and others - click here!
The Low Risk Category from the Texas Medical Association Risk Chart
Opening the mail
Getting restaurant takeout
Pumping gasoline
Playing Tennis
Going Camping
The Low Moderate Category
Grogery Shopping
Going for a walk or bike ride with others
Playing golf
Staying at a hotel for two nights
Sitting in a doctor's waiting room
Going to a library or museum
Eating in a restaurant (outside)
Walking in a busy downtown
Spending an hour at a playground
The Moderate Risk Category
Having Dinner at someone else's house
Attending a backyard barbeque
Going to a beach
Shopping at a mall
Send kids to school, camp or day camp
Working a week in an office building
Swimming in a public pool
Visiting an elderly relative or friend in their home
The Moderate High Category
Going to hair salon or barbershop
Eating in restaurant (inside)
Attending a wedding or funeral
Traveling by plane
Playing basketball
Playing football
Hugging or shaking hands when greeting a friend
The High Risk Category
Eating at a buffet
Working out at a gym
Going to an amusement park
Going to a movie theater
Attending a large music concert
Going to a sports stadium
Attending a religious service with 500+ worshipers
Going to a bar
The Facts - During Our "New Norm"!
The research done by the Texas Medical Association gives everyone the risk factors that our actions put us on the risk category chart. An example is going to the mailbox is a low risk category. Going to the beach is a moderate risk category and going to a bar is a high risk category. It provides our leadership the risk factors involved in making decisions involving our countries economy and our safety. These are not normal times, we as a country are battling a virus, not together but rather divided fighting whether we should wear mask or not? While we fight among ourselves the virus - COVID-19 is winning. The facts are in -the risk chart and the European countries who flatten the virus curve are showing signs of progress, and the U.S. infection cases among Americans is spiking.
Look at the High Risk Category and the Moderate High Category - if we engage in those activities without following CDC guidelines for health and safety -why are we surprised that 31 states are surging in COVID-19 infections. Fact - The U.S.now has 3 million documented cases of COVID-19, the disease caused by the coronavirus.
Look at the risk chart in the Moderate Risk Category. Listed in that category is "Send kids to school, camp or daycare" - that is in the 50% category. What a decision parents must consider as they listen as many call for reopening schools in just a matter of weeks while the infection is surging across the country. Are You comfortable sending your kid(s) back to school? Take our poll - click here! Mexico and Canada our neighbors will not let Americans enter their countries. Opening schools and attempting to play sports is in the moderate to high risk - those are the facts. Reopening to soon is now being questioned. The US infection expert says we opened to soon - click here!
Here is where every state stands in reopening - click here!
CDC Updates Its Guidance for People With Covid-19 Who Are Isolating at Home
The Centers for Disease Control and Prevention has updated its guidance for people with covid-19 who are isolating at home. They offer one strategy based on time and symtoms, and another approach is based on testing. Read more >>>>>
Registration underway for Bullhead schools
BULLHEAD CITY – Registration has begun for the five schools in the Bullhead City Elementary School District (BCESD). Each K-6 school has a different schedule based upon a student's last name; Fox Creek Junior High School (grades 7-8) has staggered hours for all. Read More >>>>>
The School issue must be addressed soon. If other countries can send their kids back to school, surely the U.S. can make schools safe for our kids. And again we have many states surging with new coronavirus cases.
We will get this right and research and science will play a big part, also we must come together as a country to makeit through this historic pandemic.
Coronavirus anxiety is real, but schools have to try to reopen: Q&A with teachers' union -learn more >>>>>
As Trump pushes to reopen schools, Arizona school leaders face more uncertainty - Read More >>>>>
Arizona has the highest percentage of positive COVID-19 tests in the US. Here's what it means - Read More

Post your "Furry Friend" Photo in our Weekly Pet Post - Click Here !
Dexter McGriff
Publisher